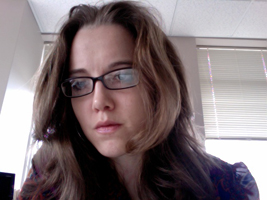 I am an associate research fellow at the University of Notre Dame's Initiative for Global Development, and serve as a consultant for the World Bank.
My research and teaching interests are in the fields of international relations and comparative politics, with a focus on intrastate conflict and security studies.
My research examines authority in contested and so-called un-governed spaces.  I work on how rebel movements interact with civilian populations. Specifically, why and how some groups provide public goods, build governance structures, and pursue goals civilians find attractive, while others engage in extortive behavior and pursue unpopular ideological positions. I look at how rebel groups balance their own preferences as well as constituencies at home and abroad, and how this balancing act molds their behavior on the ground.
I am developing new work on how so-called "ungoverned spaces" function and how communities develop hybrid governance—shared between government, non-state armed groups, and local powerbrokers.  I am also pursuing work at the intersection of conflict and development—mapping and analyzing challenges that complicate development programming in conflict- and post-conflict areas.
Broadly, I am interested in research methods, the origins of state formation, the creation of governance structures and legitimacy by non-state actors, and the processes of intrastate conflict.
I have been a fellow at the CATO Institute, Harvard University's Belfer Center for Science and International Affairs in both the International Security and Intrastate Conflict Programs, the United States Institute of Peace, the Kroc Institute for International Peace Studies, and the University of California's Institute on Global Conflict and Cooperation.  My research has also been supported by the National Science Foundation and the Smith Richardson Foundation.
I hold a Ph.D. and an M.A. in political science from the University of California, San Diego, and a B.A. in government from the College of William & Mary.